The news that a new variant has popped up spooked the market on Friday, with all of the major indexes getting hit hard. But the truth is the market had gotten overextended and really was in need of a pullback. It just so happens to be that the news about the variant that did the trick.
For example, look at the chart below on the NASDAQ, which had moved up pretty much unchecked since its low in October. The RSI was well over 70 and stochastics were flashing extreme overbought conditions. So something had to give.
Does the pullback off the recent record highs mean the bull market is over? I hardly think so. In fact, if anything, it might attract more buyers who missed out on the 14% rise in the NASDAQ in about a seven-week period of time. Think about it; 14% would be considered a good year for many investors. And let's not forget the NASDAQ was up by over 25% for the year when it hit its peak earlier this week. So, honestly, Friday's ugly day was way overdue.
But the good news is that many of the stocks that have been responsible for the solid performance in the market today remain intact. For example, take a look at the chart below on NVDA, a company that reported outstanding earnings and still remains above all key technical indicators in spite of Friday's retreat.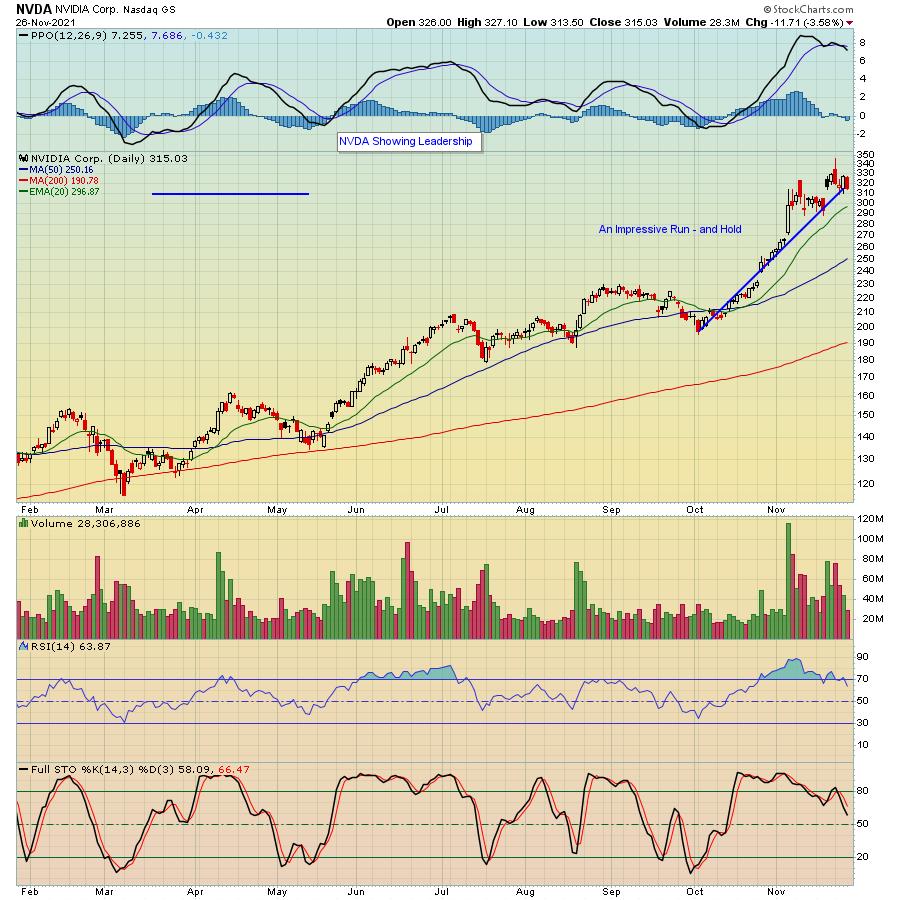 NVDA is not alone. Stocks including AAPL, AMD, TSLA and NFLX, to name a few, remain above all key technical levels. And they're likely to be the stocks that help keep powering the market higher.
If the NASDAQ does revisit its 50-day moving average, currently at 15,224, that would represent a 6% pullback from the recent high compared to the 14% run from the October low. That's completely normal. And, given traders' propensity throughout the year to take advantage of even minor pullbacks, I'm thinking this could be fairly short-lived. In the meantime, if you would like to stay on top of the market as we head into one of the most bullish periods of the year, sign up for our FREE EarningsBeats Digest featuring our Chief Market Strategist Tom Bowley by clicking here.
At your service,
John Hopkins
EarningsBeats.com
Subscribe to
ChartWatchers

to be notified whenever a new post is added to this blog!